Finally rolled a new plenum that I was happy with so trimmed it back to the angle I wanted. Its only a slight rake of about 15mm from one end to the other.  So with everything looking ok I welded the runners to the plenum plate, tidied up the ports then welded on the plenum itself.
Here's the ports tidied up and all smoothed out…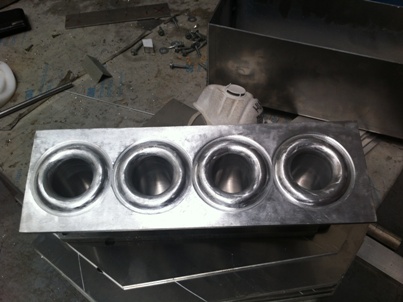 Looking down the runner…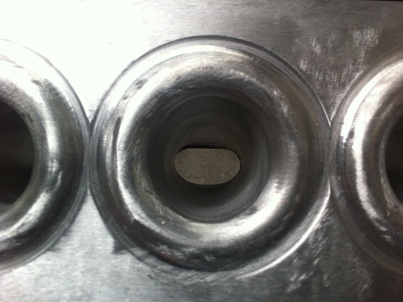 Welded…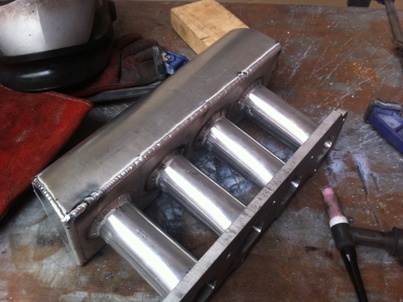 Its been a looooong time since I've welded ali but its come out not too bad…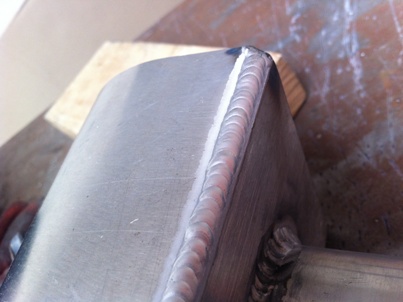 Another shot…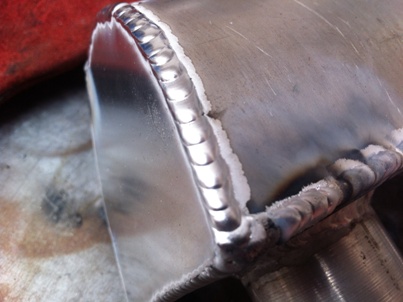 I also made up a bracket for the multi coils.  Its just an ali bracket that I folded up for now – may need to go stainless in the future. Still a bit to do on it with some gussets to weld on and a tag back to the rocker cover to stop vibration.  Will show more photos of this when its all done.  Need to cut a slot for the dizzy cable to run though etc yet. Will be trying to hide the wiring as much as possible this time.
With inlet dummy fitted…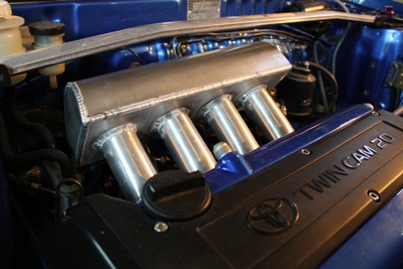 Kind shows the coil bracket. Also shows the dizzy blanking plate I got from SQ Engineering – awesome piece of kit…

So this is where its at for now…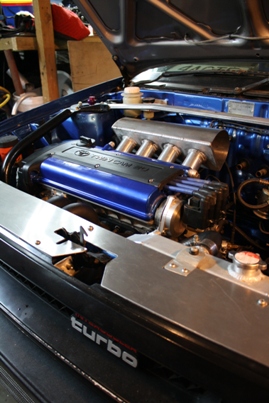 Overall…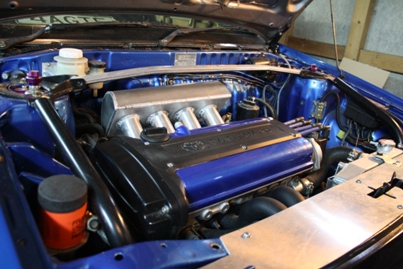 So next is drilling out and fitting the injector bosses and then figuring out how to bolt down the fuel rail.  Will also weld on the throttle body plate and then finalise the intercooler pipe.
Will update again soon